Oregon Worker Relief Fund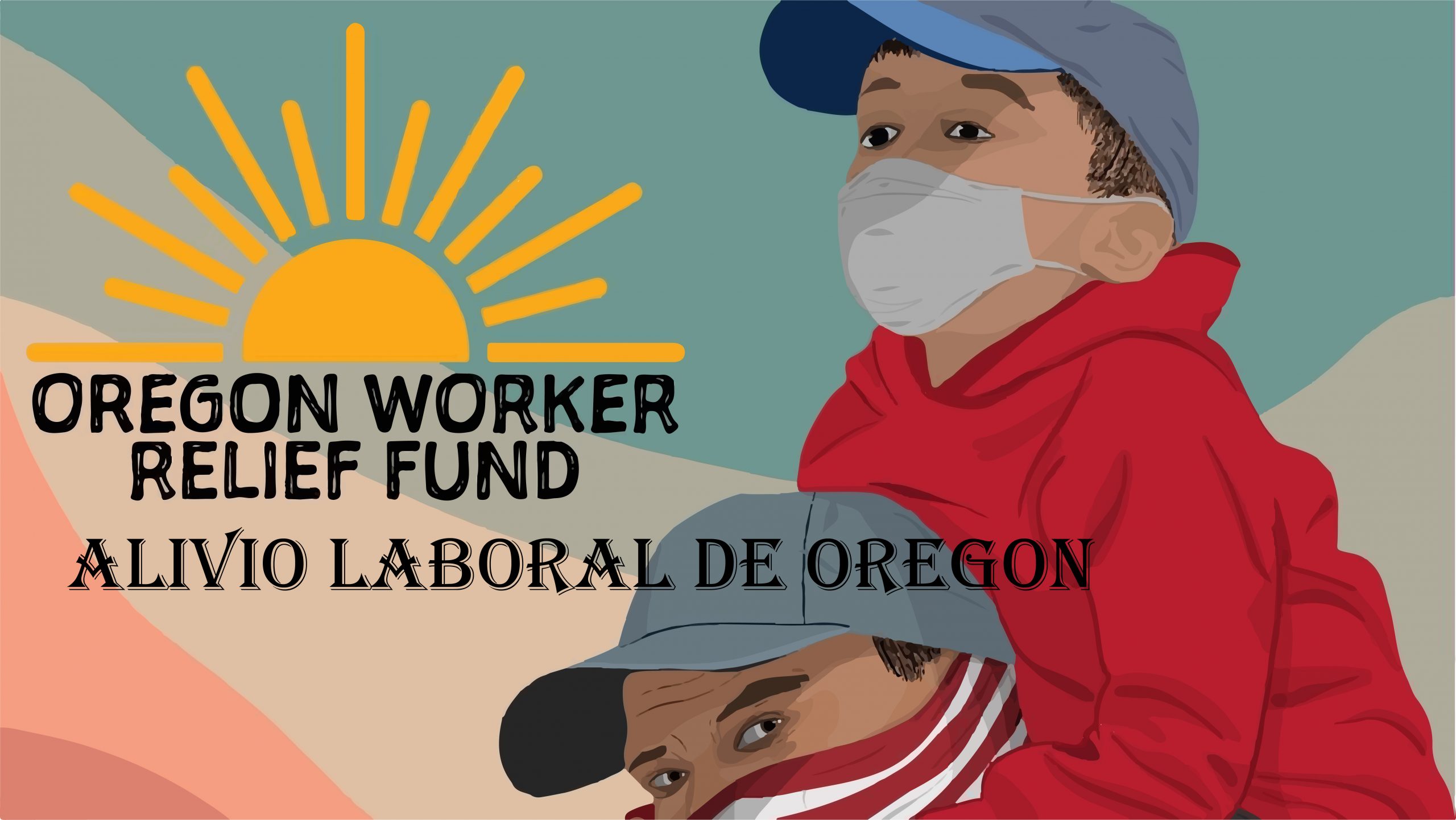 Hello friend,
We would like to announce the opening of the Oregon Worker Relief Fund, aka Alivio Laboral de Oregon. Funding in the amount of $10 million was made available through the Oregon Legislature to assist Oregon workers who are ineligible for Unemployment benefits.
The fund will supply partial temporary funding for workers who worked in Oregon and have been impacted by the COVID-19 virus either through a reduction in hours or loss of employment.
Interested parties will need to contact Unete, Center for Farm Worker Advocacy at 541-245-1625. They will need to leave their name, valid phone number and express their interest in applying for ALO. Phone calls will be answered in the order they were received. Please encourage individuals to contact us as soon as possible as the funding is limited.
We can provide application services for persons throughout Southern Oregon.
For more information contact us.
Saludos amigos,
Nos complace anunciar que la apertura del Fondo Estatal de Ayuda para Trabajadores de Oregón, también conocido como Alivio Laboral de Oregón. Una financiación de $10 millones de dólares se puso a disposición a través de la Legislatura Estatal de Oregón para ayudar a los trabajadores de Oregón quienes no son elegibles para los beneficios de desempleo.
El fondo proporcionará fondos temporales parcialesa los trabajadores que trabajaron en Oregón y se han visto afectados por el virus COVID-19, ya sea a través de una reducción de horas o la pérdida total del empleo.
Las partes interesadas deberán comunicarse con Unete, Centro para la Defensa de los Trabajadores Agrícolas al 541-245-1625. Tendrán que dejar su nombre, número de teléfono válido y expresar su interés en solicitar ALO. Las llamadas telefónicas serán respondidas en el orden en que fueron recibidas. Aliente a las personas a contactarnos lo antes posible ya que la financiación es limitada.
Podemos proporcionar servicios de solicitud para personas en todo el Sur de Oregón.
Para más información contáctenos.