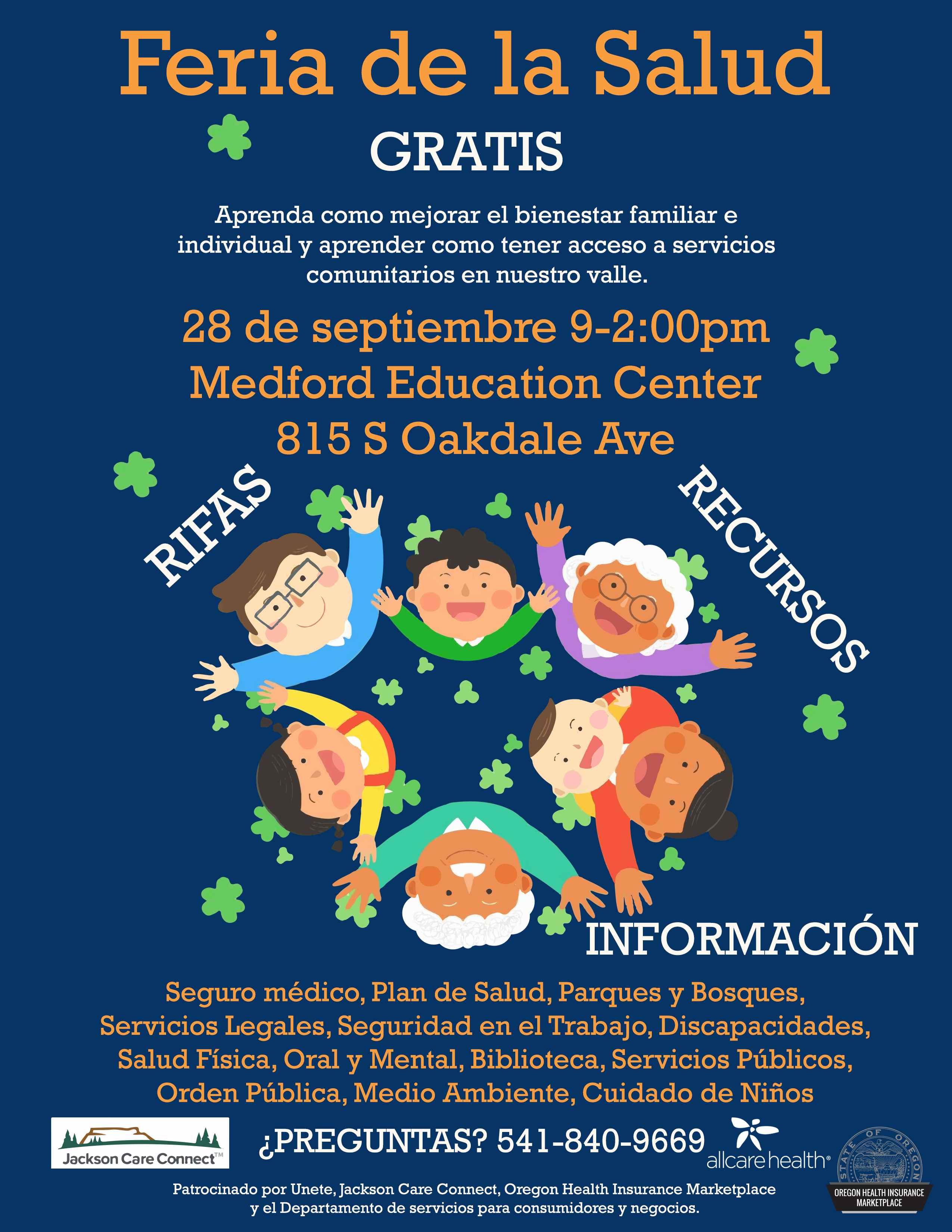 Join us for the Feria de la Salud 2019 at Medford Central High School!
Monday. August 5. 6-8:00pm. Sign up at link below
Want to learn more about how to support immigrants here locally?
Come learn more about Unete's Rapid Response Team and use your talents and interests to support newcomers to our valley
Click Here to Register.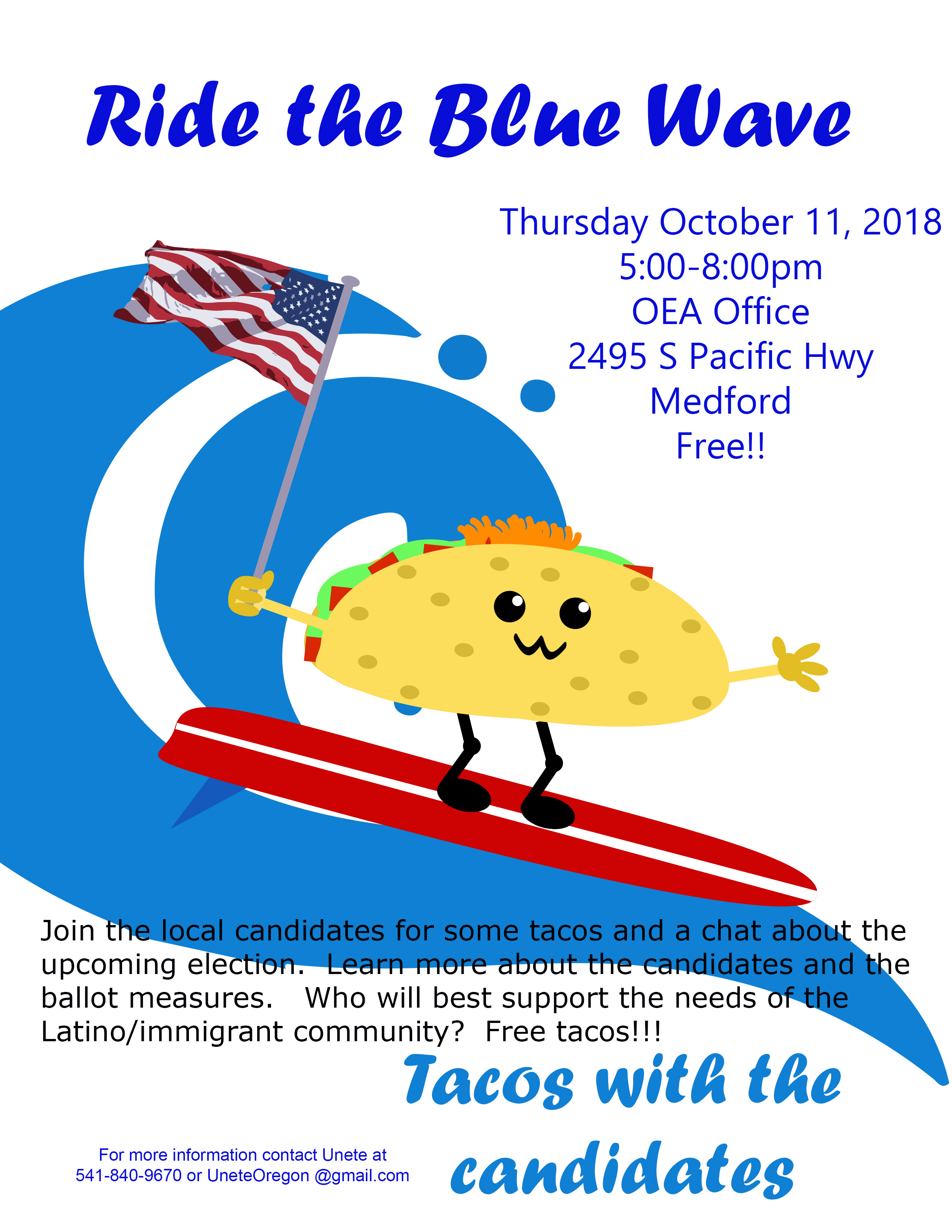 Join Unete for some tasty tacos and meet the local candidates! Learn more about the ballot measures in the upcoming election. Who will look out for the interests of the Latino/Immigrant community? October 11 5-8:00pm OEA Building 2495 S Pacific Hwy For more info contact Unete at 541-245-1625 or at UneteOregon@gmail.com